Milk Thistle - for Healthy Liver Function in Cats
has a rating of
4.5
stars based on
376
reviews.
Milk Thistle - for Healthy Liver Function in Cats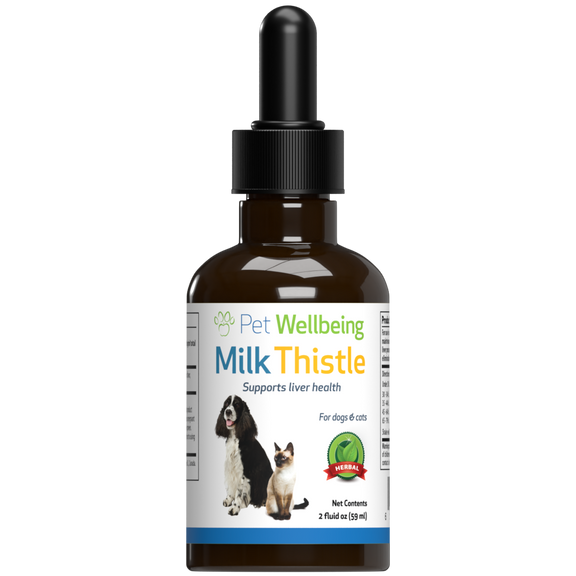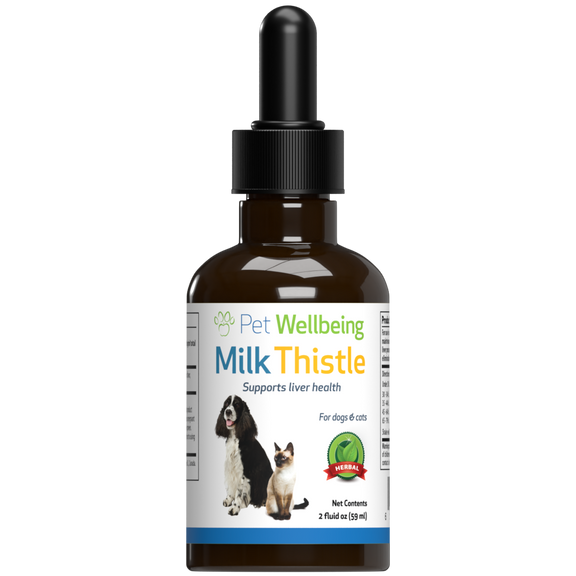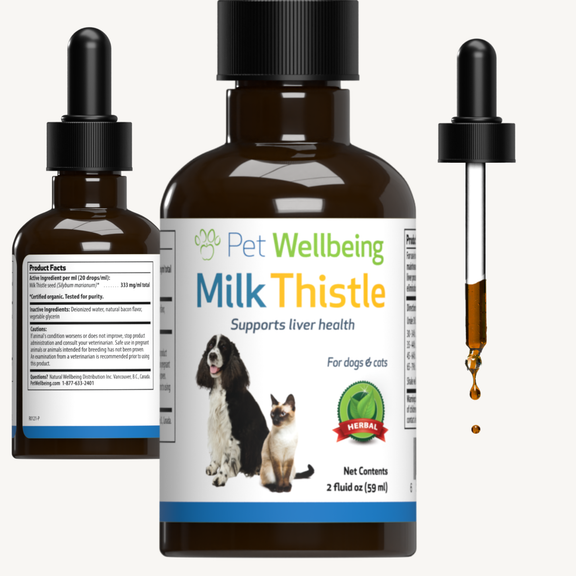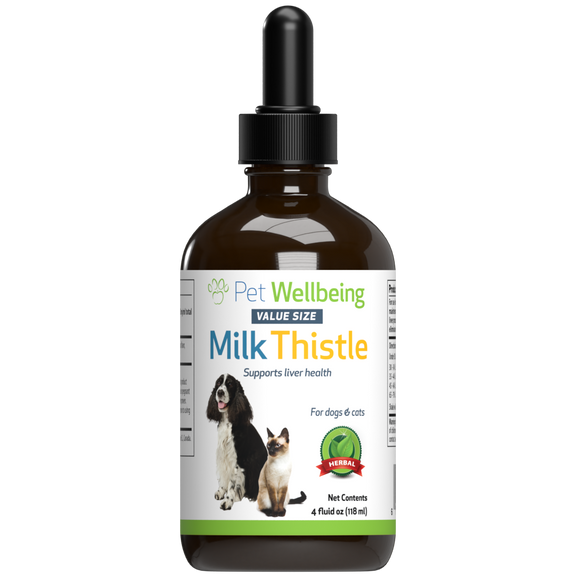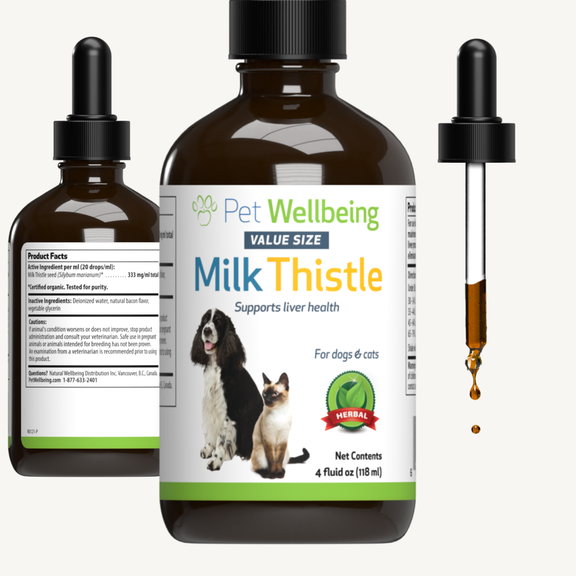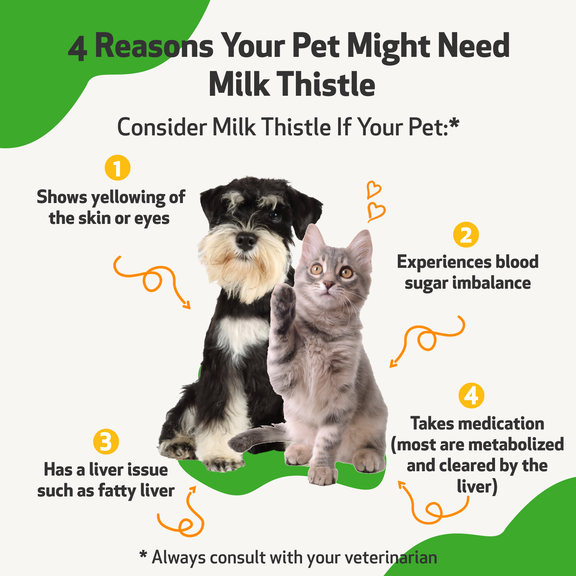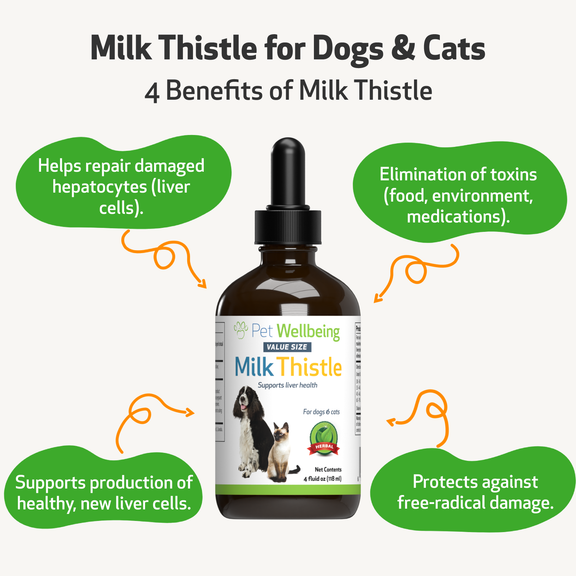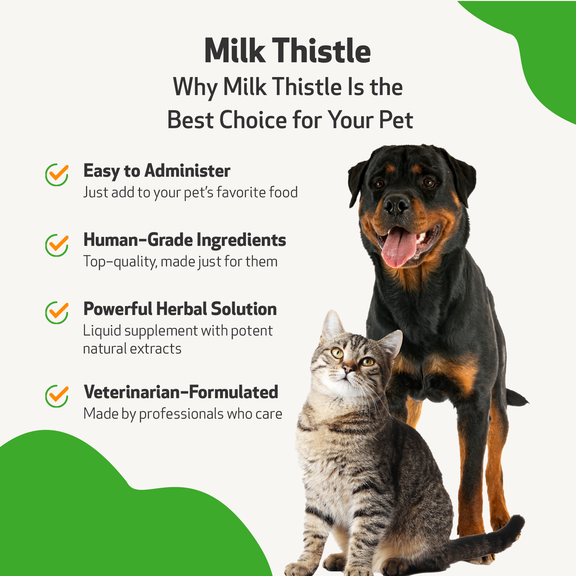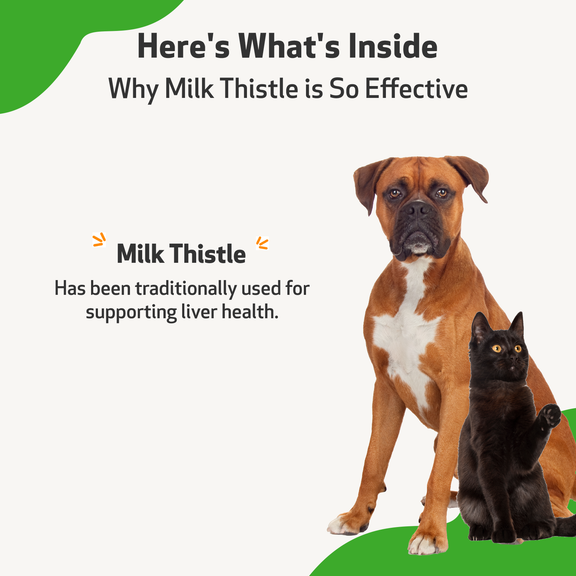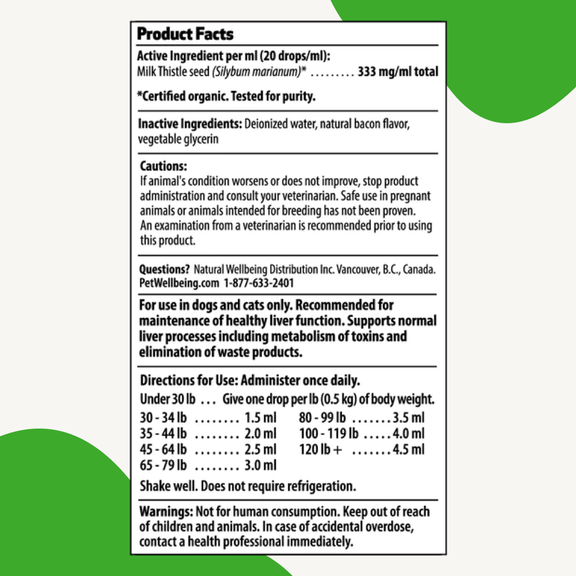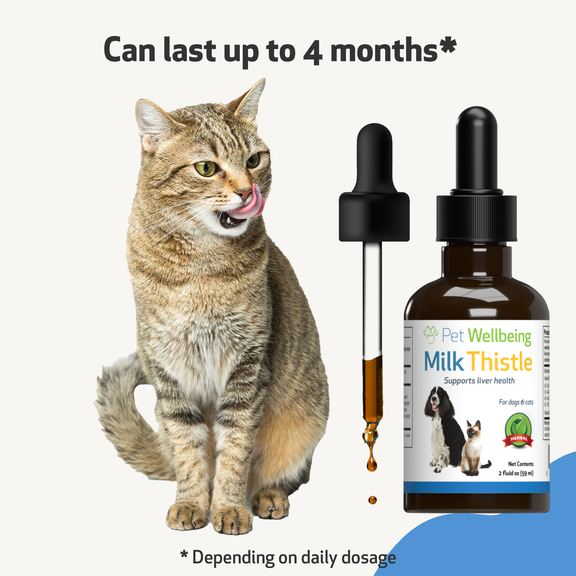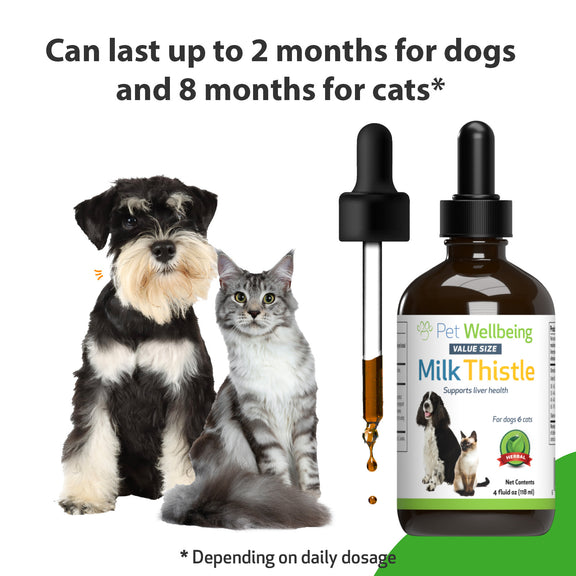 Skip to product information
Milk Thistle - for Healthy Liver Function in Cats
Free Shipping On Orders Over $50
Why Subscribe & Save?
Save 12% on all Subscribe & Save orders.
Lowest price guarantee - better than Amazon.
No fees, no commitments - cancel Subscribe & Save anytime.
Shop risk-free with our 5-Star Experience or it's FREE Guarantee. Risk-free 5-Star Experience or it's FREE Guarantee.
Essential detoxification support for cats with liver dysfunction, pancreatitis, taking medications
Supports healthy liver function including:

Elimination of toxins (food, environment, medications)
Helps repair damaged hepatocytes (liver cells)
Supports production of healthy, new liver cells
Protects against free-radical damage 
Order Milk Thistle today to support your cat's long-term liver health!
Five-Star Experience or it's FREE
2 oz (59 ml) is a 4-month supply for most cats
4 oz (118 ml) is an 8-month supply for most cats
Calculate Dose - How long will this last my pet?
?What should you expect with our products?
Legal Disclaimer: Results may vary from pet to pet
What is Milk Thistle?
Milk Thistle seed is well-known for helping to support healthy liver function in cats, dogs, and humans alike, and is gentle enough for long-term use.
Its active compounds are a group of flavonoids called silymarins which:
Help repair damaged hepatocytes (liver cells)
Help guard against toxins binding in the liver
Support production of healthy, new liver cells
Provide antioxidant protection of liver cells against free-radical damage
Milk Thistle also provides beneficial support when your feline is being treated with medications including:
Anti-inflammatories: corticosteroids, NSAIDS
Antibiotics
Chemotherapy agents
Immunosuppressants
Conventional heartworm medication
What is Liver Disease?
There are many different types of liver disease and it can be a life-threatening condition. It should be diagnosed by a veterinarian as it can cause much damage if it is not caught early enough or is not well-managed.
Common Symptoms of Liver Disease
Liver disease symptoms vary depending on the cause and type of liver disease. Some of the common symptoms may include:
Loss of appetite
Weight loss
Yellowing of the eyes and skin
Lethargy
Vomiting
Seizures
Bad breath
Diarrhea
Increased water intake
Increased urination
NOTE: Never use alcohol-based supplements with your cat. Pet Wellbeing Milk Thistle is glycerin-based and safe for cats.
Why Choose Pet Wellbeing Milk Thistle for Your Feline Friend?
Certified Organic Herb: Prepared entirely from organically grown Milk Thistle.
Good Manufacturing Practices: All of our formulas are manufactured in a facility that adheres to Good Manufacturing Practices.
Full-Spectrum Extract: The full biochemical spectrum of the herb is preserved to ensure the potency of the extract. All raw materials are tested for identification and purity.
Every Batch Tested: Every batch of our Milk Thistle is tested to ensure the highest quality and potency. Every single batch.
FDA-Registered Facility: Our manufacturing facility is FDA registered. Strict quality control procedures are meticulously monitored.
FDA Center for Veterinary Medicine Guidelines: Pet Wellbeing complies with the provisions of the CVM's good guidance practices for pet dietary supplements. All ingredients and caution statements adhere to these national guidelines.
It's Guaranteed: In addition to the superior quality of our products, you are also protected by our Five-Star Experience or it's FREE guarantee.
Who Makes Pet Wellbeing Milk Thistle?
This product is made by Pet Wellbeing, founded in 2001. Our goal? To bring the wisdom and experience of our caring holistic veterinarians to your pet. When your pet is healthy, you're happy.
To fulfill our vision, our on-staff, holistic veterinarians have developed formulas using time-honored, traditional uses of herbs integrated with the latest scientific research. It is our aim to produce the best products for your pet that we can.
Administer Milk Thistle once daily:
Under 30 lb: Give one drop per 1 lb (0.5 kg) of body weight
Shake well before use. Does not require refrigeration.
BEST way to give drops: Add drops to a small portion of a favorite food or treat and ensure the entire amount is consumed. Milk Thistle is enhanced with delicious, natural bacon flavor. We recommend administration of the drops in a way that your cat will like best.
Cautions
Safe use in pregnant animals or animals intended for breeding has not been proven.
If animal's condition worsens or does not improve, stop product administration and consult your veterinarian.
An examination from a veterinarian is recommended prior to using this product.
Not for human consumption. Keep out of reach of children and animals. In case of accidental overdose, contact a health professional immediately.
Milk Thistle is Formulated With:
Certified Organic Milk Thistle seed (Silybum marianum)
... 333 mg per ml
Inactive Ingredients: Deionized water, natural bacon flavor, vegetable glycerin.